About Tom Steckler Agency Inc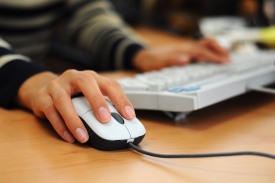 Tom Steckler Agency, Inc. got its start in November of 1997 as full line agency representing one insurance carrier exclusively. Tom spent the first 8 years of his insurance career as a Claims Adjuster. He realized that his claims background (seeing first hand, situations where customers had appropriate coverage and sometimes where they did not) would be a benefit to clients trying to understand their risks and what type of insurance coverage best fits their needs.
In September 2011, after almost 14 years in business, Tom decided to make a major change to the business. He would no longer be captive to just one insurance carrier and become an independent agent offering many different insurance companies and plans to his clients. This allowed him to represent the client as opposed to the company.
He now represents many excellent insurance companies offering extremely competitive rates. Tom has a BS in Business from IU and has been in the insurance business since 1989. He is married and has two daughters. Let Tom shop your insurance for you!